BREEDS, STRAINS, AND VARIETIES
In the natural world, local breeds and strains exist, often differentiated by color. In addition, breeders try to evolve new colors and shapes by crossing. In both instances these varieties are denoted by adding epithets to the original scientific or common name. So we speak of the marble angelfish, the smokey angelfish, and the veiltail angelfish; or the veiltail swordtail, lyretail swordtail, or Berlin swordtail.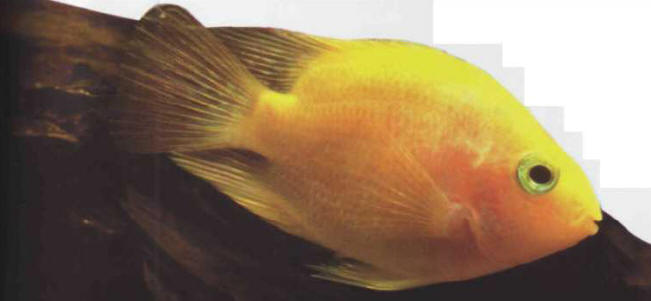 Parrot cichlid: a cross between Cichlasoma labiatum and Heros labiatus.