GENERAL CONDITIONS FOR GROWING AQUATIC PLANTS
Many aquarists treat plants as mere decorative elements; others cultivate them in the same way as they raise fish: they make them grow and even reproduce. It is possible to find veritable "aquatic horticulturalists" who obtain astonishing results.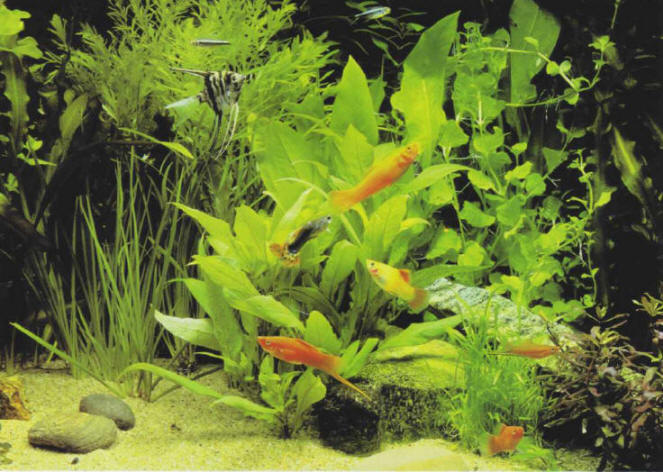 Vegetation can thrive in an aquarium,if it is provided with good lighting and nutrient salts.
How do you know if your plants have a growth problem?
A plant lacking any of the elements it needs to live turns yellow or brown and rapidly dies. The leaves get covered with a fine layer of filamentous algae and eventually fall off. However, in some species it is not easy to tell when the growth process is slowing down.